Understand and download all GCP Architecture Icons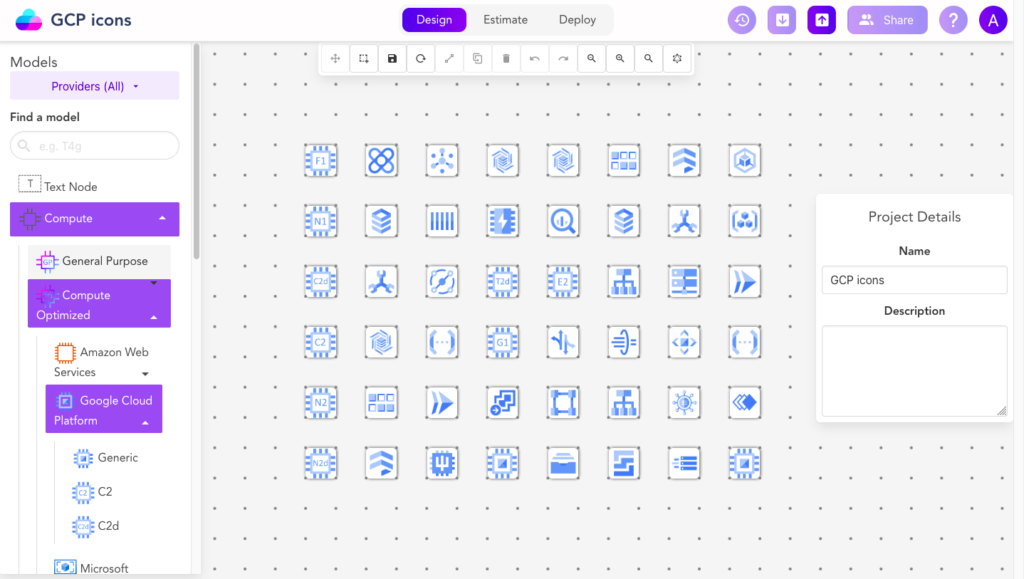 Start diagramming using GCP icons
Google Cloud Platform (GCP) offers a suite of cloud computing services. It provides a set of management tools as well as a number of modular Cloud services such as computing, data storage, data analytics, and machine learning. It offers a variety of modular Cloud services which include computing, data storage, data analytics, and machine learning, along with a set of other management tools. 
The use of GCP icons in a GCP architecture diagram makes it more expressive and understandable. Using GCP icons makes it easier to strategize and explain the IT infrastructure to stakeholders. The latest information regarding the current diagram is clearly displayed using GCP icons. A DevOps or cloud architect can use this to determine the future requirements for scaling the infrastructure.
Draw and visualize architecture diagrams
Draw and visualize Mutlicloud diagrams
Draw and visualize GCP diagrams
Start with our GCP architecture diagram tool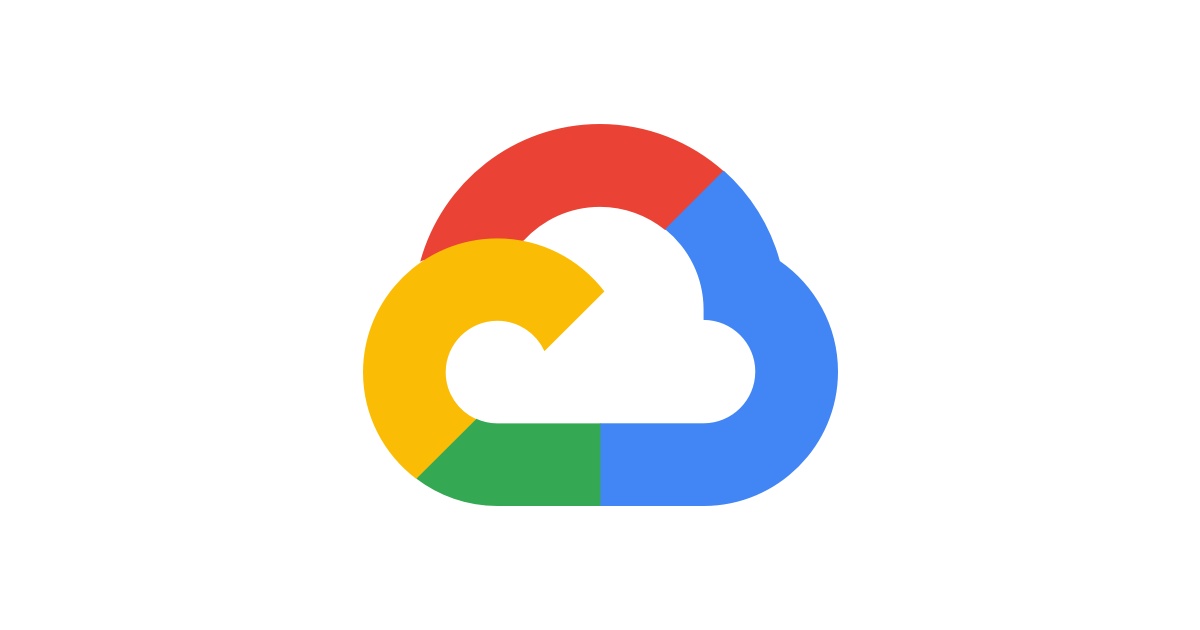 Start with our GCP architecture diagram tool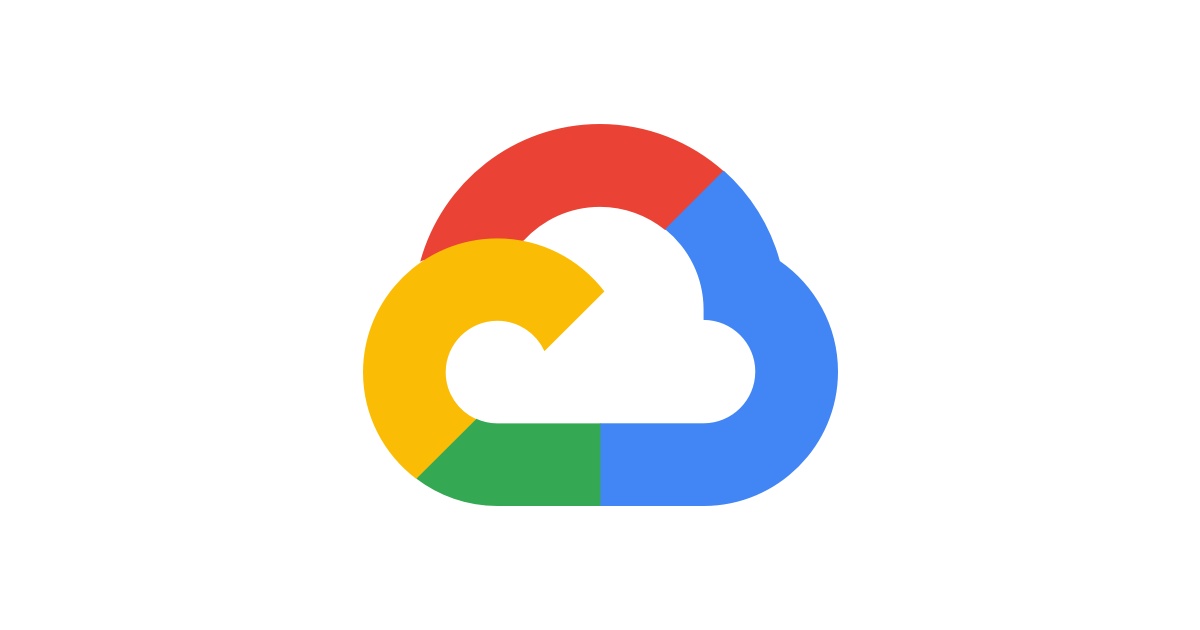 Draw and visualize GCP diagrams
Find and download all GCP icons
Google Cloup Compute Engine offers solutions to assist you in migrating your existing apps to the cloud. It is a safe and flexible compute solution that allows you to create and run virtual machines on GCP's infrastructure. It can process petabytes of genetic data in a matter of seconds.
Web Security Scanner discovers security issues and thresholds in web applications hosted on Google App Engine, Google Kubernetes Engine (GKE), and Compute Engine. It crawls your app and provides centralized visibility and control. It is intended to supplement your current secure design and development processes.
Cloud Load Balancing is a fully distributed, and managed service for traffic. It allows you to handle massive, unexpected, and immediate spikes by redirecting traffic to other parts of the world when resources are available. It can respond instantly to changes in the number of users, traffic, network etc.
Virtual Private cloud (VPC)
GCP VPC gives flexible environment and networking capabilities to Compute Engine virtual machine (VM) instances, Google Kubernetes Engine (GKE) containers, and the App Engine. It is employed in the automation of network deployment. Using this service, users may also manage infrastructure as code with Terraform, Jenkins, and GitOps.
Network connectivity centre
A user can use this GCP icon to deploy, maintain, and scale networks. It allows you to quickly connect and manage your on-premises, Google Cloud, and other cloud enterprise networks. It offers flexible cloud connectivity as well as rich insights into your worldwide network.
Wanna put your GCP icons into use?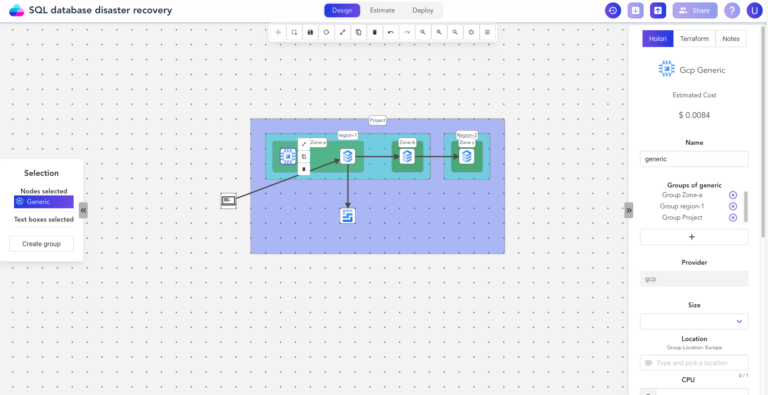 API Gateway is a fully managed service that enables the development, deployment, and management of APIs on Compute Engine, App Engine, Cloud Functions, and Cloud Run. It gives consumers outstanding performance, scalability, and the freedom to concentrate on developing great programs.
Administration ( Cloud console)
It is an integrated Google Cloud management panel that allows you to rapidly identify and manage your resources while also providing insights into everything that supports your cloud application. It provides a simple web-based interface for deploying, scaling, and diagnosing production difficulties.
This Google Cloud icon allows users to create rules to allow or block traffic based on various criteria, including source and destination IP addresses, ports, and protocols. The firewall rules can be defined at the project, network, or instance level, providing granular control over network traffic.
Google EKM stands for "Google External Key Manager." With Google EKM, customers can generate and manage their own encryption keys outside of Google's infrastructure, providing them with greater control and security over their data. The service is particularly useful for customers who require strict regulatory compliance or have other security concerns that require them to have complete control over their encryption keys.
With the Google App Engine icon, developers can focus on building their applications without worrying about managing the underlying infrastructure. The platform provides a fully managed runtime environment for applications, including automatic scaling, load balancing, and security updates.
With Dialogflow, developers can create chatbots, voice assistants, and other conversational interfaces that can understand and respond to natural language input from users. The platform uses machine learning algorithms to analyze user input and generate responses, making it possible to build complex and interactive conversational experiences.
Google Quantum Engine provides users with access to state-of-the-art quantum hardware, including the company's own quantum processors, to run quantum computing experiments and simulations. With Google Quantum Engine, users can create and execute quantum circuits, which are sequences of quantum operations that manipulate qubits, the fundamental building blocks of quantum computers. The platform provides a user-friendly interface for designing and running quantum circuits, as well as tools for monitoring and analyzing the results of experiments.
Google Text-to-Speech is a technology developed by Google that converts written text into spoken words. The technology is used in a variety of Google products and services, including Google Assistant, Google Translate, and Google Maps.
With Google Text-to-Speech, users can listen to text-based content such as articles, e-books, and emails without having to read them. The technology uses machine learning algorithms to analyze the text and generate natural-sounding speech that closely resembles human speech.
It allows developers to build and manage event-driven applications in a serverless environment. With Google Eventarc, developers can define and manage events, and automate the flow of data between different applications and services.
Google Eventarc supports a wide range of event sources, including Google Cloud Storage, Google Cloud Pub/Sub, Google Cloud Run, and more. Developers can create event-driven workflows that trigger automated responses when an event occurs.
Google AutoML is a suite of machine learning products and services offered by Google Cloud Platform that provides tools for building and deploying custom machine learning models. It allows users to build machine learning models without the need for extensive coding or data science expertise.
Google HSM icon (Hardware Security Module) is a cloud-based service offered by Google Cloud Platform that provides a highly secure environment for storing cryptographic keys and performing cryptographic operations. It is designed to protect sensitive data and ensure compliance with various security standards.
It is a scalable and highly available service that simplifies networking for users and provides secure and reliable connectivity.
Google Cloud NAT provides a single IP address for all instances in a private subnet, which allows them to access the Internet without exposing their IP addresses. It performs source NAT, translating the private IP addresses of the instances to the public IP address of the NAT gateway. This way, the instances can communicate with the Internet while remaining hidden from it.
Google Cloud Spanner is a globally distributed, horizontally scalable, and strongly consistent relational database management system (RDBMS) offered by Google Cloud Platform. It is designed to provide high availability, high scalability, and high performance for mission-critical applications.
Google Cloud Spanner uses a unique architecture that combines the scalability of a NoSQL database with the ACID (Atomicity, Consistency, Isolation, Durability) properties of a traditional RDBMS. It is a fully managed service that automatically handles database administration tasks, such as backups, replication, and scaling, allowing users to focus on their applications.
Google Cloud Dataprep icon is a data preparation and transformation tool offered by Google Cloud Platform. It is designed to help users clean, transform, and enrich their data, making it easier to analyze and visualize.
Google Cloud Dataprep uses a visual interface that allows users to create data preparation recipes by selecting and configuring a series of transformations.
Google Cloud icon Traffic Director is a traffic management tool offered by Google Cloud Platform that allows users to control and route traffic across multiple Google Cloud regions and on-premises environments. It is designed to provide a highly available and scalable solution for managing traffic between services and across different environments.
Google Cloud Traffic Director uses a global load balancing system that allows users to distribute traffic across multiple regions and services, providing high availability and low latency for their applications. It supports multiple load balancing algorithms, including round-robin, weighted round-robin, and least connection, and can handle millions of requests per second.
Google Cloud Visual Inspection is a machine learning-based solution offered by Google Cloud Platform that allows users to automate visual inspection tasks, such as defect detection and quality control, in manufacturing and production environments. It is designed to improve efficiency, reduce costs, and enhance quality in manufacturing processes.
Google Cloud Visual Inspection uses machine learning models that are trained on large datasets of images and video to automatically detect defects and anomalies in visual inspections. It can handle various types of images and video, such as X-rays, thermal imaging, and high-resolution microscopy, and can detect defects that may be difficult or impossible for human inspectors to detect.
Why should you switch to Holori for all your GCP architecture diagrams?
Holori is a cutting-edge GCP architecture diagram software. It can also manage multi cloud infrastructures through diagrams. Using the Holori GCP architecture diagram tool, you can easily visualize and deploy your Google Cloud Architecture Diagram software and applications, compare the costs of GCP resources, optimize the overall cloud costs, speed up your deployment, and communicate all progress with teammates and stakeholders. If you are not sure about your provider choice, Holori cloud diagramming software easily benchmarks your GCP infra with other providers to help you take the best decision.