Draw and visualize Oracle Cloud Infrastructure diagram
Holori makes it easy to create OCI diagrams, estimate costs, deploy and see the infrastructure changes!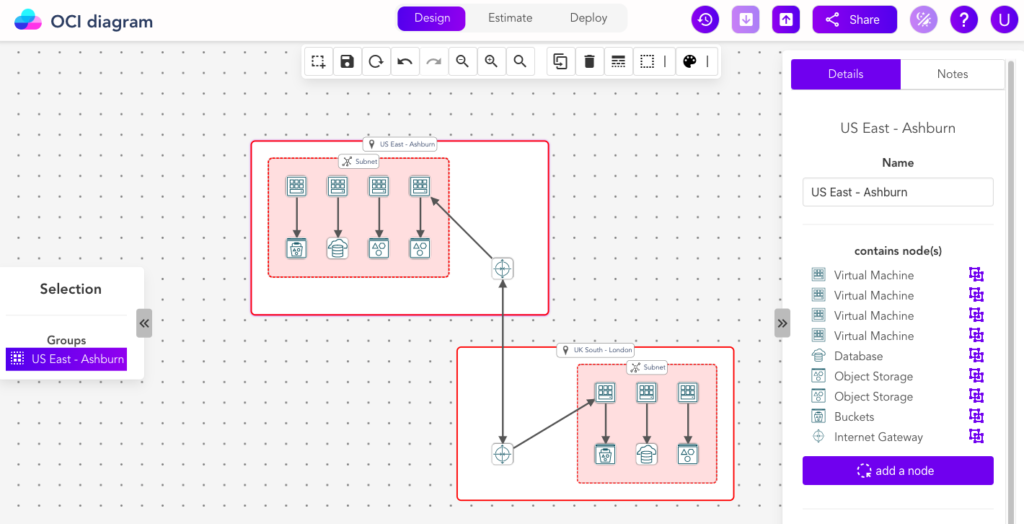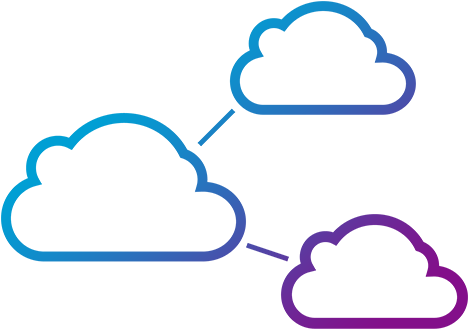 Draw and visualize Multicloud diagrams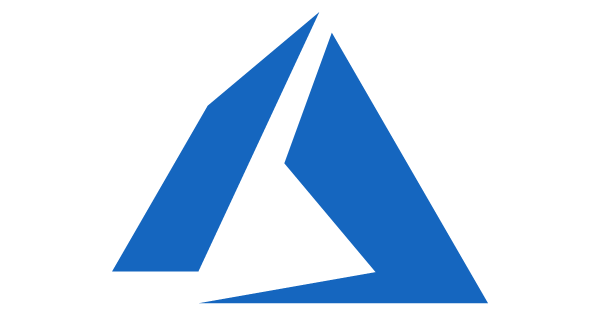 Draw and visualize Azure diagrams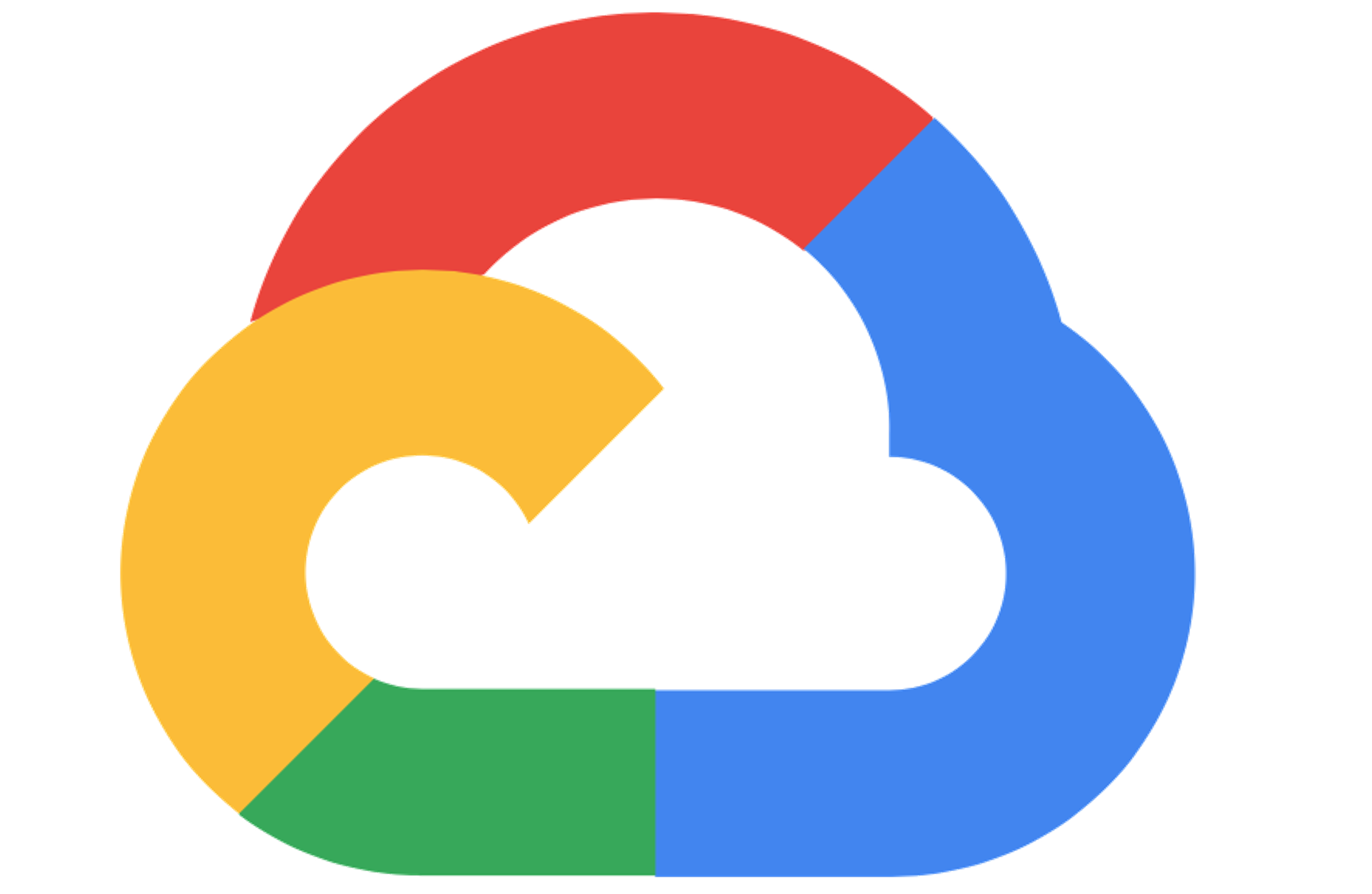 Draw and visualize Google diagrams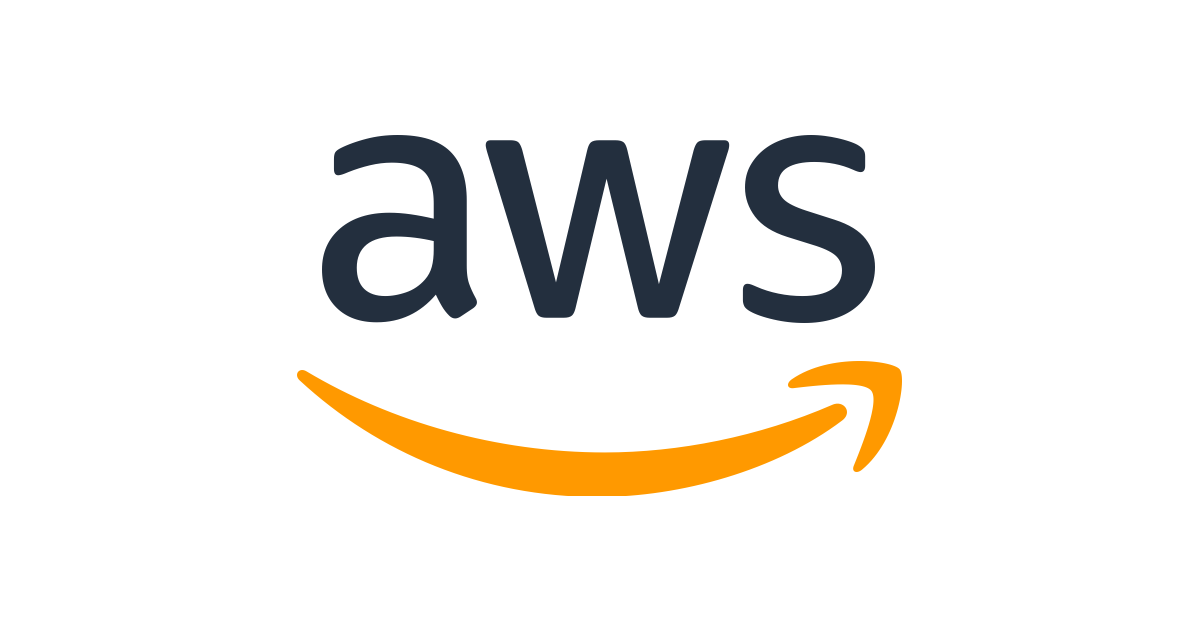 Draw and visualize AWS diagrams
Draw and visualize AWS diagrams
Draw and visualize Mutlicloud diagrams
Draw and visualize GCP diagrams
Draw and visualize Azure diagrams
Connect your OCI account to Holori and import your infra
After account association, Holori map your cloud infrastructure and display it in a diagram that is easily understandable. All the Oracle Cloud resources will be imported so that you can detect orphaned resources, visualize their costs and understand dependencies. Holori also has the unique ability to generate the terraform attributes for all the resources you have imported. The import can be configured to be updated on a regular basis so it matches with an ever evolving infrastructure. 
For companies that don't have the permissions to associate Holori to their Oracle cloud account, the terraform files can be used as an input.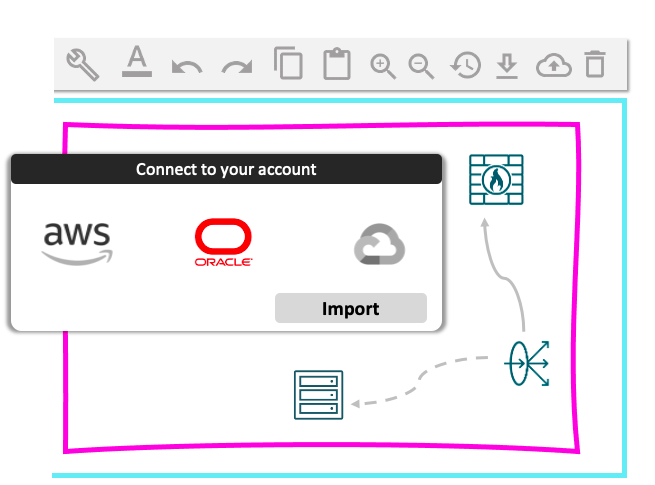 Designed specifically for drawing Oracle Cloud Infrastructure diagram
Holori uses the official and most recent OCI architecture diagram toolkit. Each icon represents a real OCI product. Just click on an icon on the left panel and it will appear in the middle of the grid. Holori diagramming software also provide Oracle Cloud Infrastructure diagram template that you can use as a good starting point.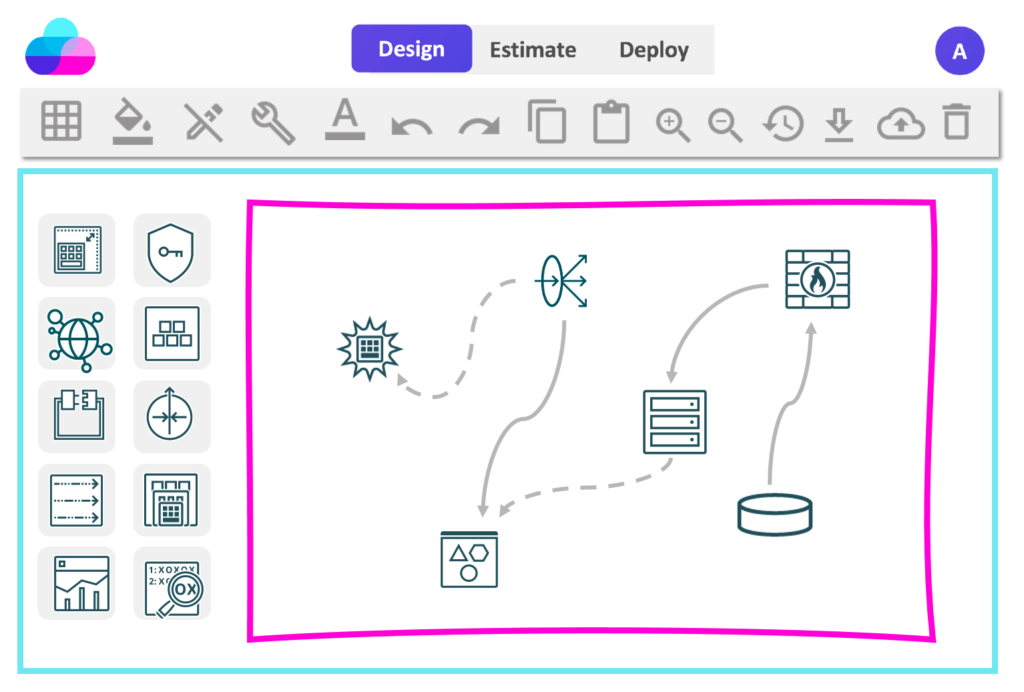 Predict your future Oracle Cloud Bill
Estimating accurately the cost of a new infrastructure is mandatory to avoid big surprises and unhappy managers. Going back & forth between the diagramming tool and Oracle Pricing Calculator is also not ideal and that's why Holori let you design and estimate the cost of your OCI infrastructure at the same time. Thus you may perform architectural decision that will save you tremendous cost. To reduce your OCI cloud bill, Holori provides recommendations. We have noticed that the savings can be quite significant and customers managed to reduce their cloud bills by 70%.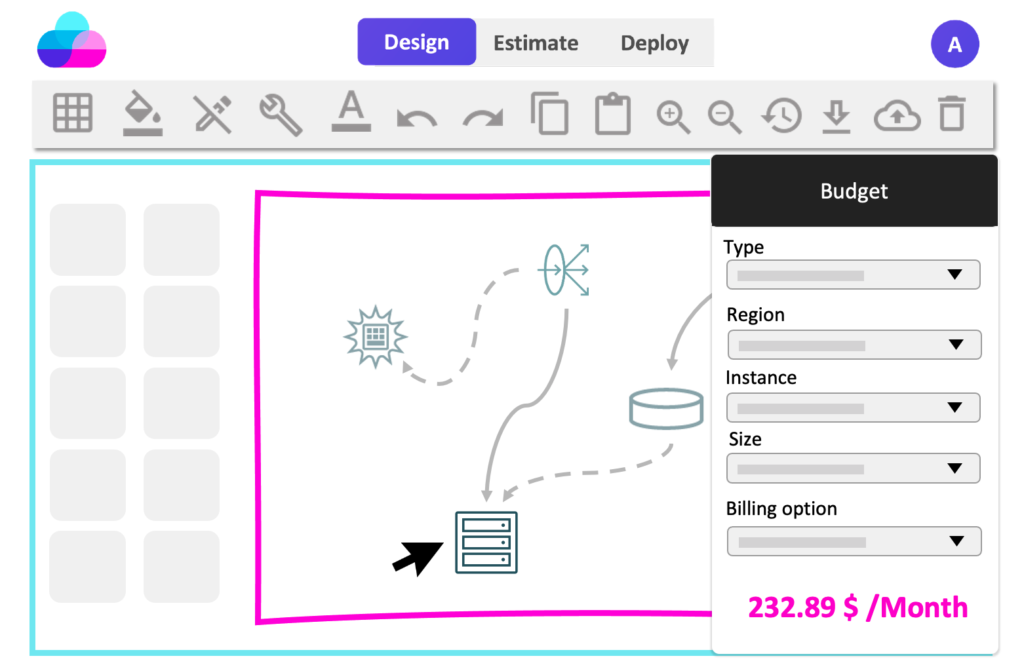 Tailor your Oracle Cloud infrastructure diagram views
Once your OCI infrastructure is imported, Holori offers the possibility to filter by resources, network topology, tags, VPC, location so that you get a clear picture of the information that is relevant to you.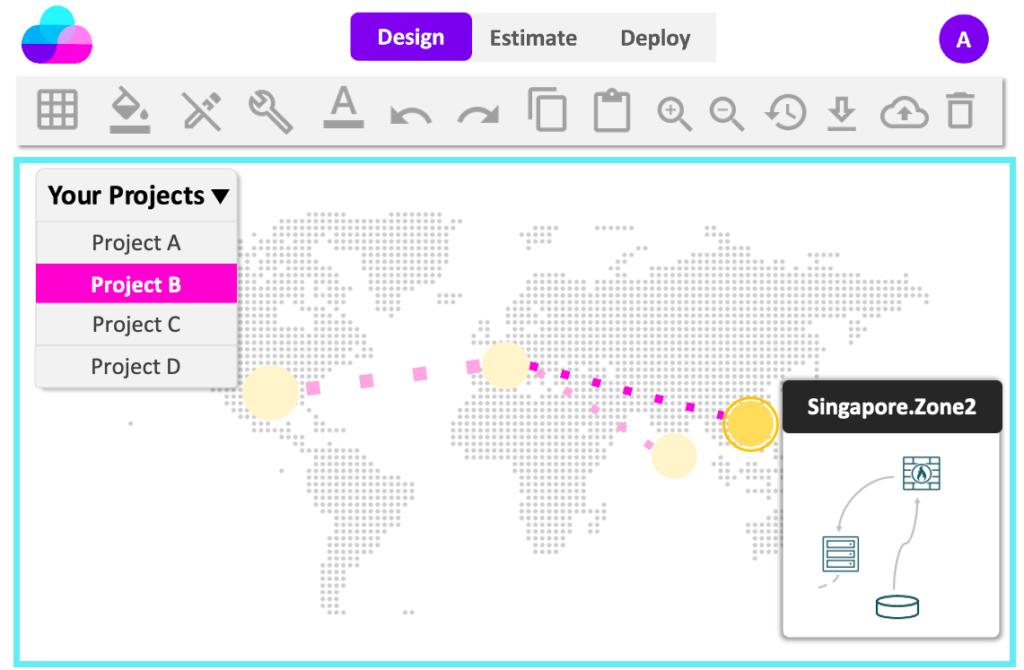 Already convinced by our OCI diagram tool ?
Automatically generate OCI infrastructure documentation
We know that creating manually the documentation is a long and tedious process but it is necessary for any organization. Having an up to date documentation helps to retain knowledge and onboard new teammates faster. 
After importing your infrastructure with Holori, you can generate the documentation of your infrastructure in PDF. This documentations contains the OCI diagram and all the resources and their actual states and configuration. 
We also offer an integration with Confluence to interface with your internal Wiki.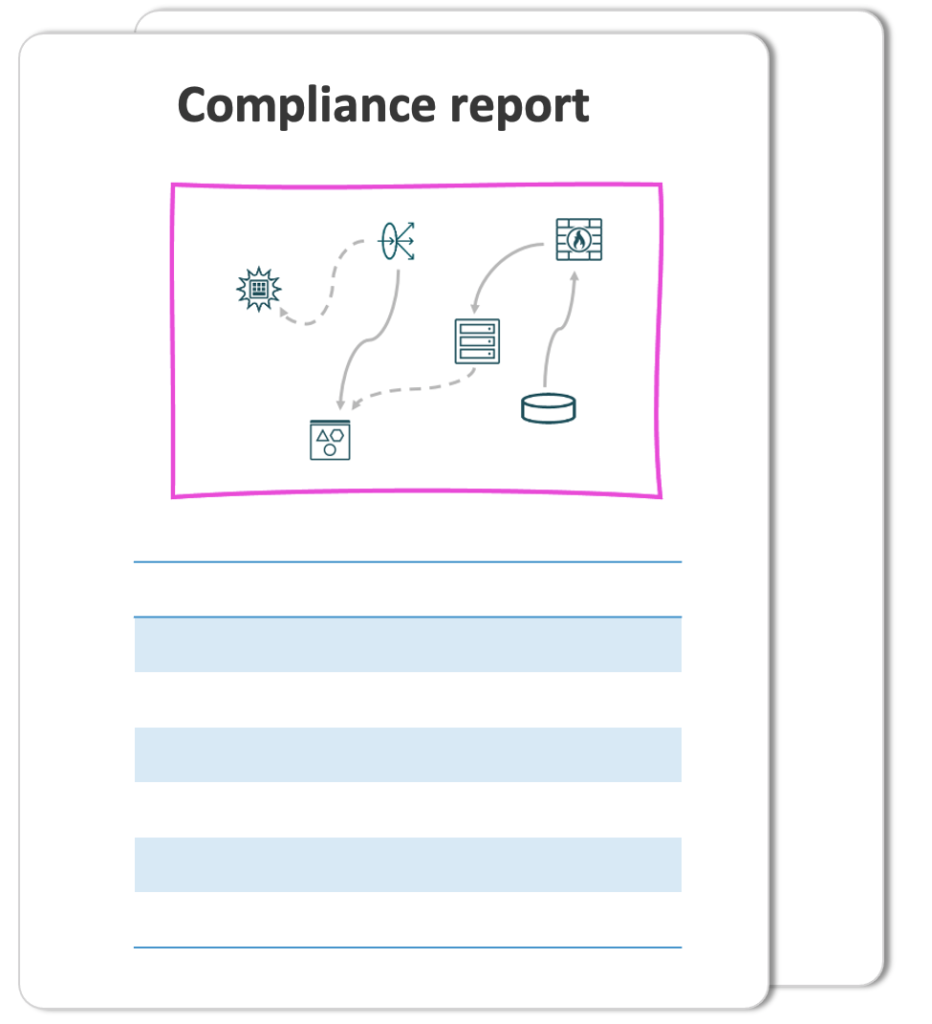 Share and collaborate on OCI architecture diagrams
Teams are more than even shared across continents so it is now essential to be able to collaborate effectively and efficiently through web based software.  Moreover, the infrastructure is involving many stakeholders: DevOps, Cloud Architects, Project Managers…
With Holori you can create teams and invite team members or customers by email to work collaboratively on the OCI infrastructure. Of course you can define the permissions you grant for each user.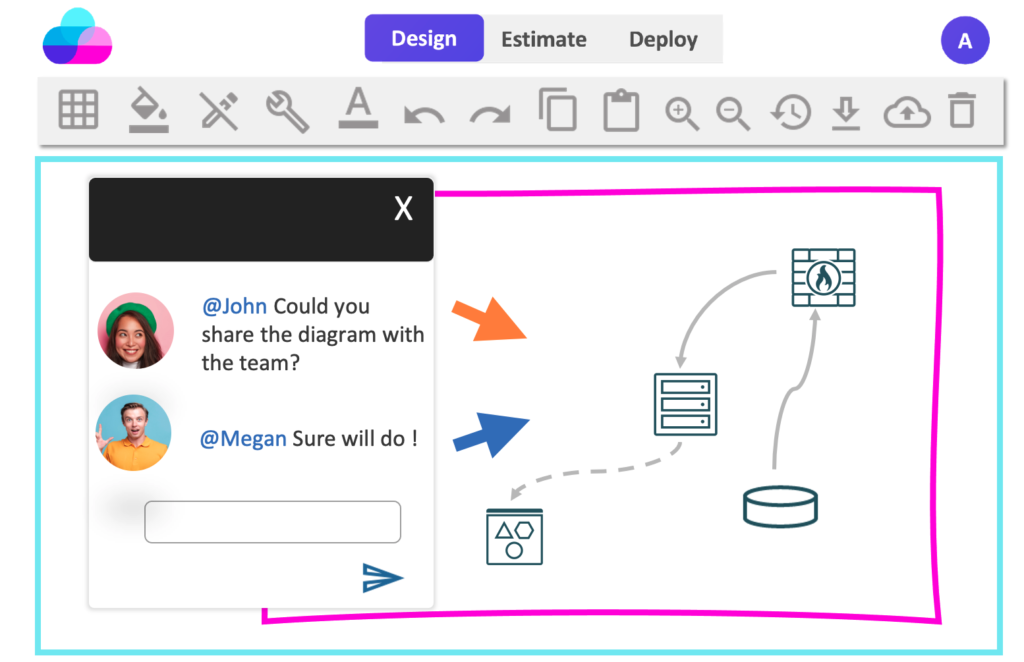 Deploy your OCI infrastructure in one Click
From an OCI diagram to a live infrastructure, isn't it cool ?
Design your Oracle diagram, fill the configurations attributes for each component and select deploy to push this infrastructure you created to Oracle cloud. The provisioning of infrastructure is made through the Oracle APIs.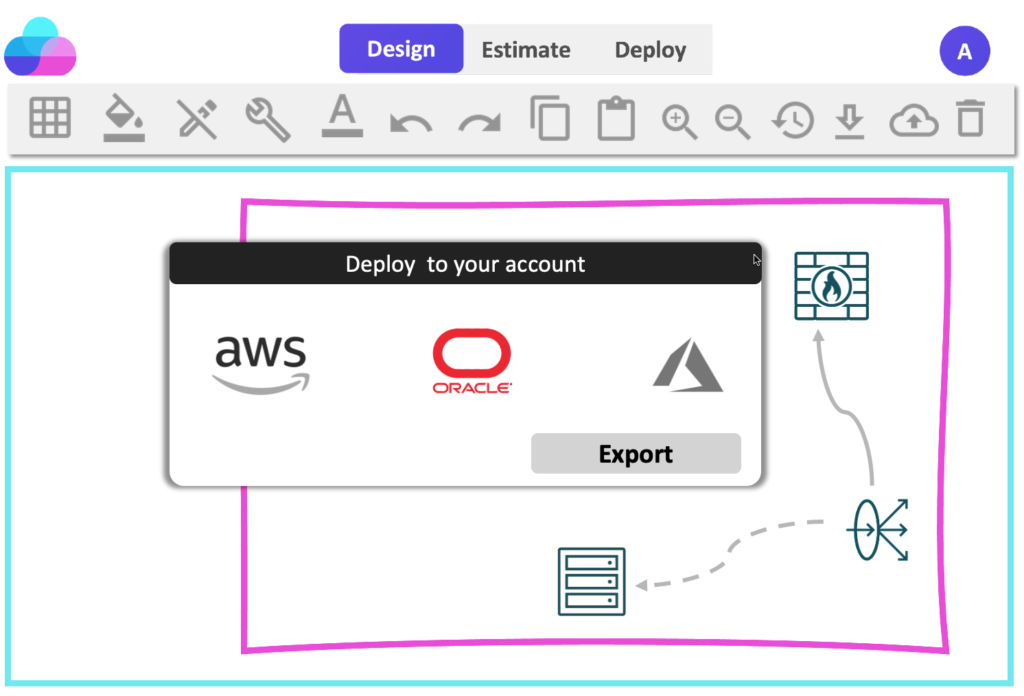 A graphical interface to generate & visualize Terraform code for OCI
For each product in the OCI infrastructure diagram, you can specify the terraform attributes. Holori provides a the full list of attributes that you need to fill to make your Terraform ready for deployment. Once done for every resources, you can then export your terraform files.
For beginners or terraform gurus, having a visual representation of your Terraform will help in avoiding misconfigurations and mistakes. Thus we offer the possibility to import your Terraform files directly and generate a OCI architecture diagram from it. Integrated to your CI/CD engine, the goal is to see the changes of your infrastructure over time. 
Ready to draw your first OCI diagram ?